Pictorial Arrowhead
Occupation of Japan
by
Second Marine Division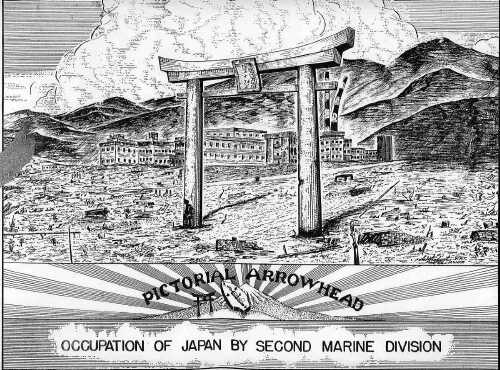 This pictorial booklet of the 2nd Marine Division, commanded by Major General LeRoy P. Hunt, USMC, has been published under the supervision of the Division Special Services Section with the assistance of the Division Photographic Reproduction Sections. Individual credit to Pfc. Leo L. Wengert and Pfc. Herman E. Erke.
Headquarters
Second Pioneer Battalion
Pictorial Arrowhead
Second Marine Division
"C" Company, 1st Platoon
Team 7
Nagasaki, Kyushu, Japan
"This photo booklet was issued to my unit during the occupational duties in Nagasaki, Kyushu, Japan, Sept. 23, 1945 to July 8, 1946. We were the initial group of troops." -- John Bankston
---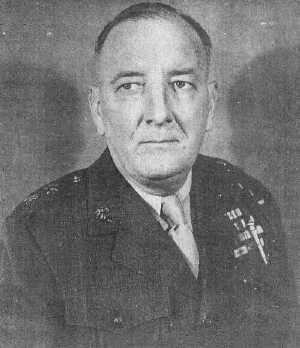 Major General LeRoy P. Hunt, USMC
Commanding General
2nd Marine Division F.M.F.
---
WHERE WE WOULD HAVE HIT,
D-DAY 1 NOV. 1945
THE SECOND DIVISION BEACH AREA
IN SOUTHWEST KYUSHU ACROSS
THE PENINSULA FROM KAGOSHIMA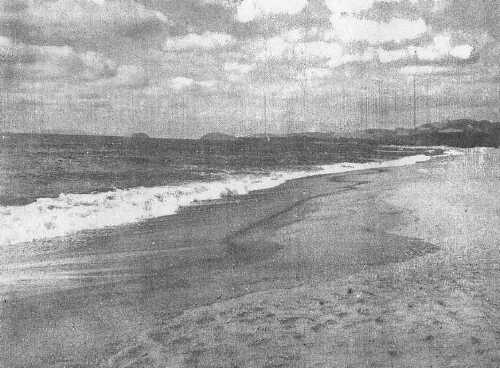 BLUE BEACH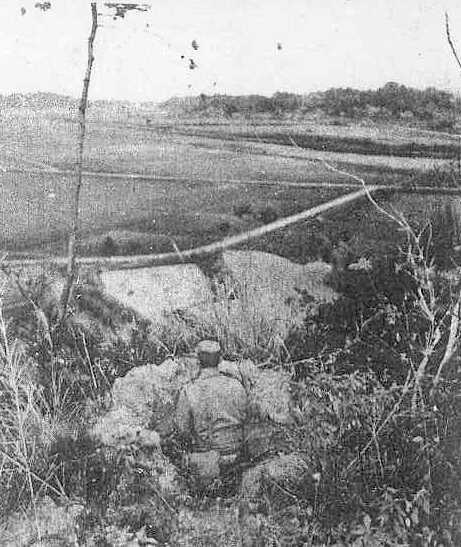 JAPANESE FOXHOLE OVERLOOKING THE INVASION AREA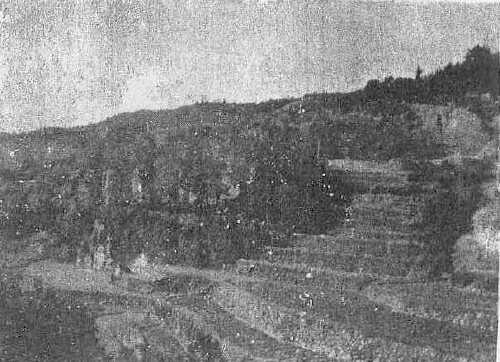 HERE AS EVERYWHERE ON KYUSHU ARE
RUGGED HILLSIDES OF TERRACED FIELDS
---
WHERE WE DID HIT,
SUNDAY, 23 SEPT. 1945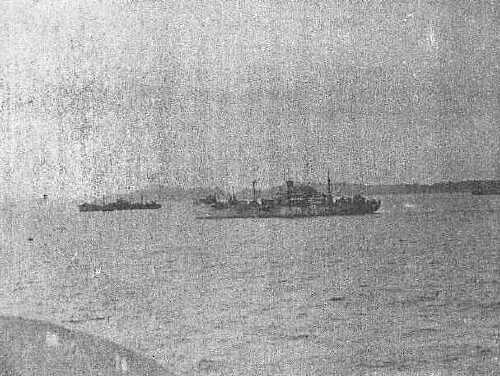 THE CONVOY PULLS INTO THE TARGET AREA -- NAGASAKI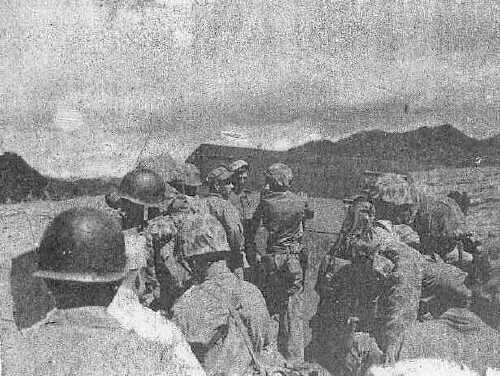 AND CIGARETTES WERE STANDARD INVASION EQUIPMENT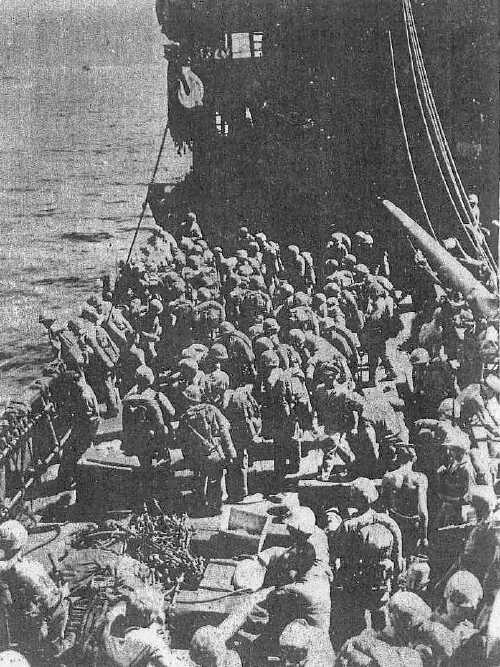 OVER THE SIDE MEN THIS IS IT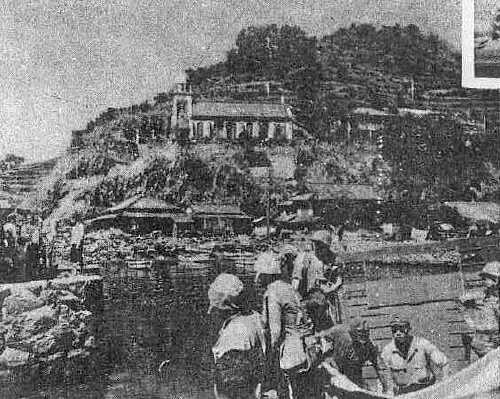 JAPS CAME TO SEE -- MARINES
PRECEDENT IN THE PACIFIC --
JAPANESE CRANES UNLOAD AMERICAN GEAR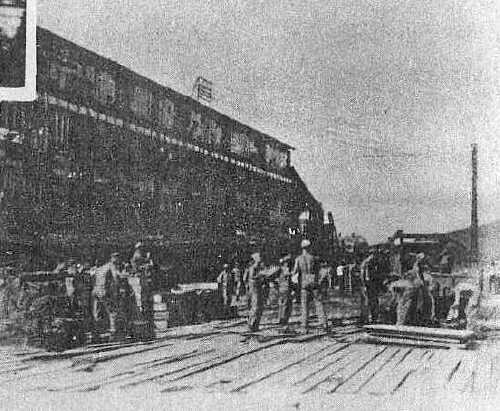 "C" RATIONS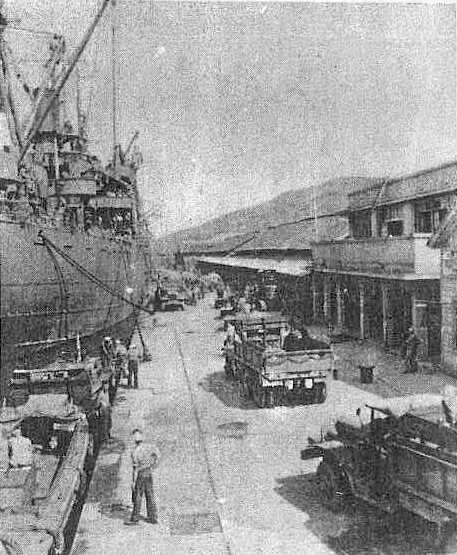 DE JIMA WHARF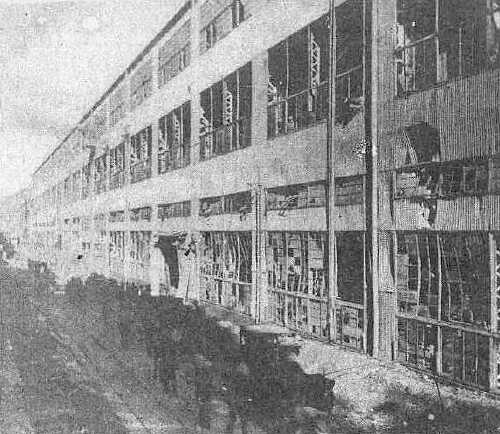 BEDDING DOWN IN A MITSUBISHI FACTORY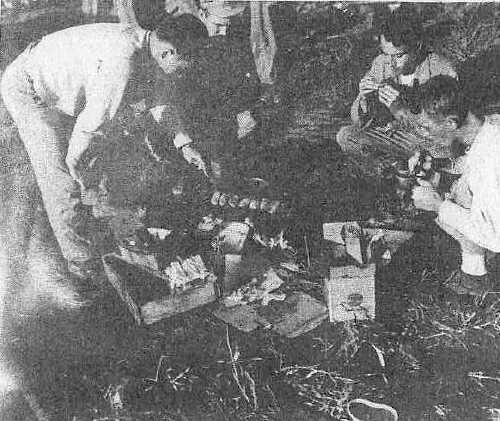 10 IN 1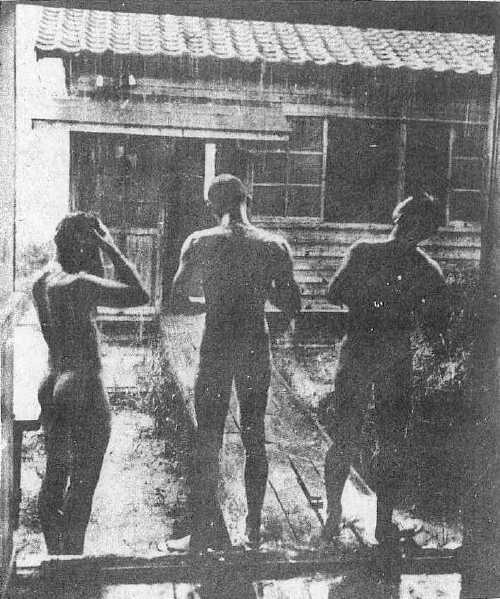 SHOWERS "In The Field"
FROM THE TENTS OF SAIPAN
WE MOVED TO BARRACKS LIKE THESE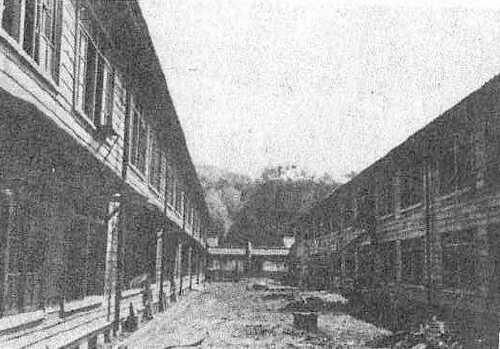 NO HEAT, NO PIPES, NO NOTHING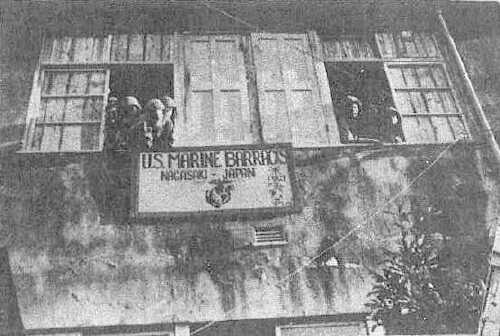 THE SIGN SAYS SO, SO IT MUST BE SO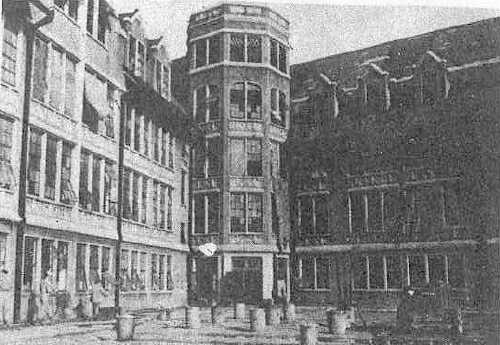 KASSUI SCHOOL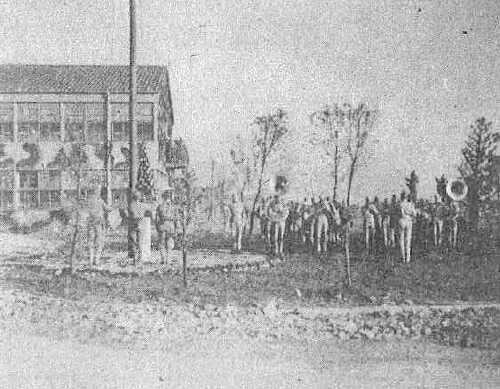 THEIR POLE, OUR FLAG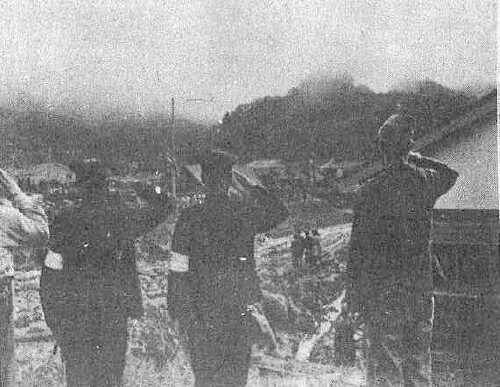 COLORS
---