TARGET: FUKUOKA
1944 ~ 1945
Air Target Intelligence
Japanese War
General Analysis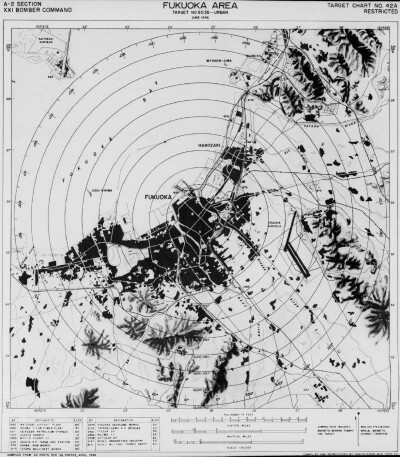 ---
The following images are from the records of the United States Strategic Bombing Survey (Pacific), Japanese Air Target Analyses, 1942-45 (NARA M1653), downloaded from Footnote.com, there described as:
"Contemporary analyses of the Allied bombing strategy in aerial attacks on Japanese targets during World War II. Tactical mission reports, aircraft action reports, tabulations of attack and bombing data, and photo intelligence reports detail effects on the Japanese infrastructure, including the petroleum, shipping, armament, and transportation industries. Hundreds of aerial photographs and many maps are found within the analyses sections and in the prolific 'Target Photographs' section."
Click on images for enlarged view. Images can be downloaded and used in an image editor to adjust contrast and/or brightness for better clarity.
Special thanks to Dwight Rider for his image capture assistance.
---
---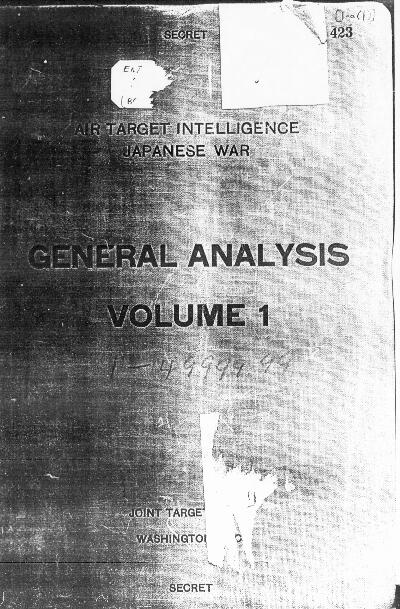 ---
Work Map of Kurume 90.35, Locating All Targets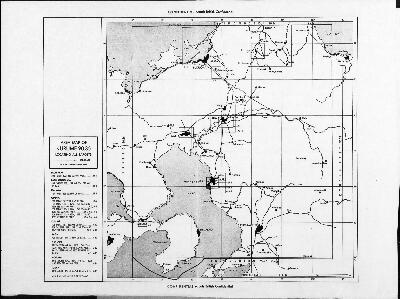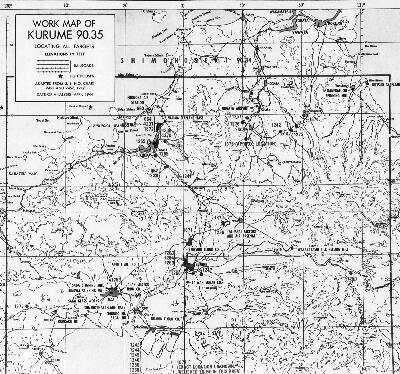 Classified Index of Targets
in Kurume Area 90.35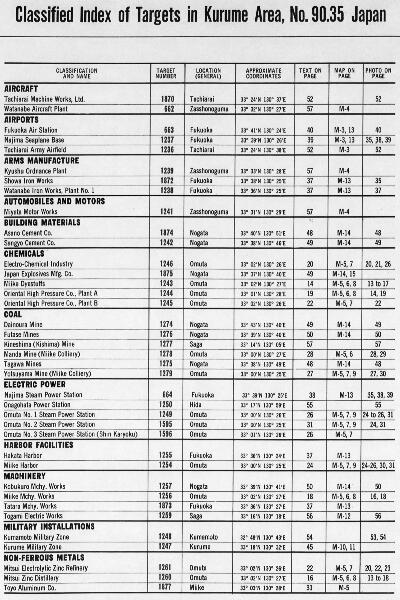 Summary and Evaluation of Kurume Area 90.35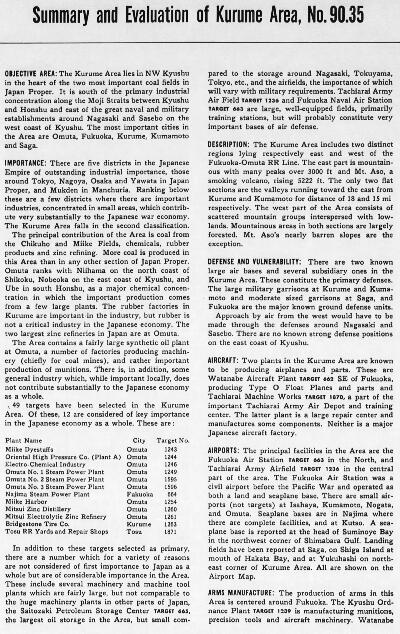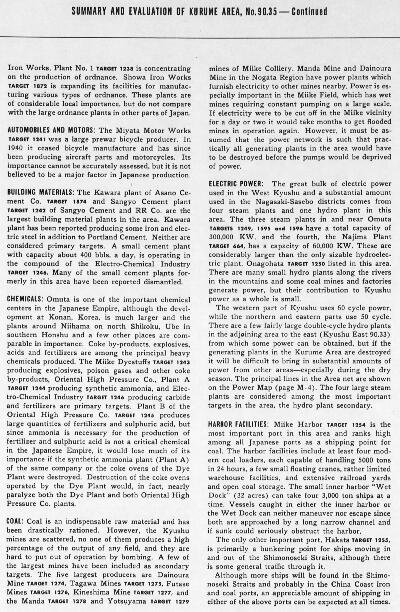 ---
Fukuoka Region
Kurume Area, No. 60-35
Index of Targets, By Number, Classification and Name
Summary and Evaluation of Fukuoka Region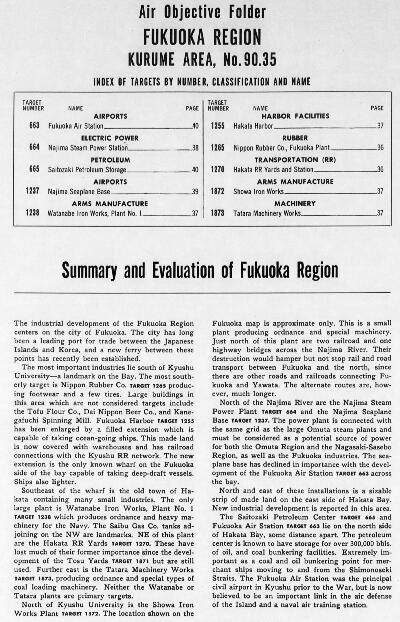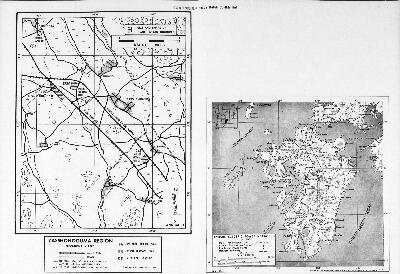 Zasshonokuma Region /Kyushu Electric Power Networks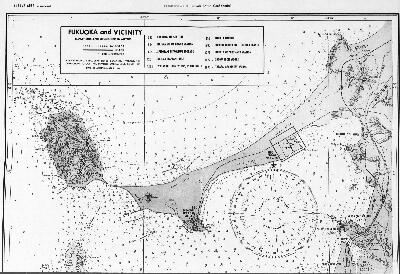 Fukuoka and Vicinity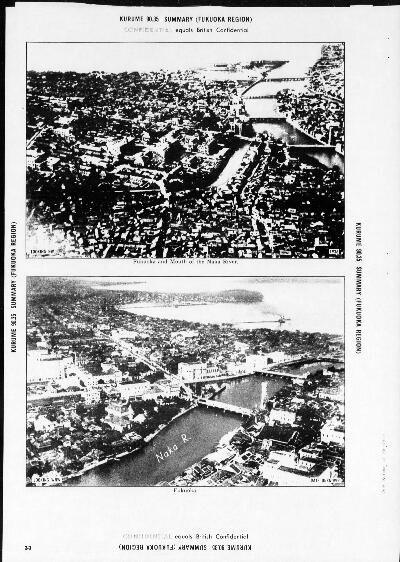 Fukuoka and Mouth of Naka River (1936)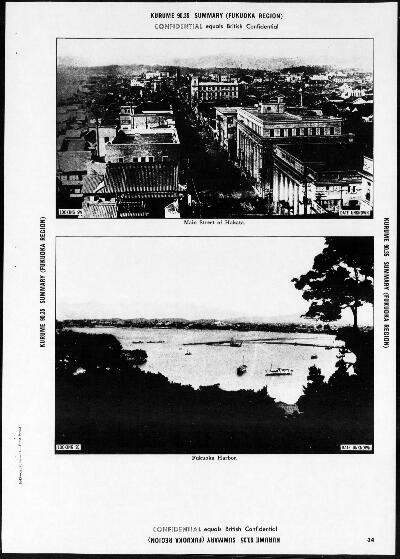 Main Street of Hakata
Fukuoka Harbor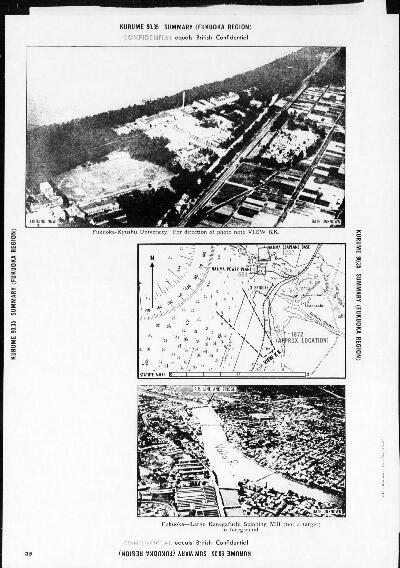 Fukuoka-Kyushu University
Naka River (Kanegafuchi Spinning Mill)
TARGET 1270 - Hakata Railroad Yards and Station (1936)
TARGET 1265 - Nippon Rubber Co. (1939)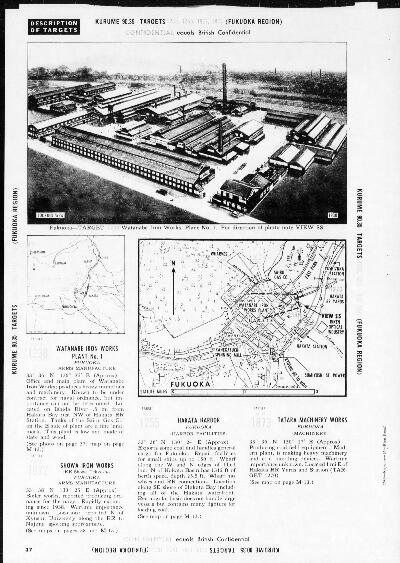 TARGET 1238 - Watanabe Iron Works, Plant #1 (1930)
TARGET 1872 - Showa Iron Works
TARGET 1255 - Fukuoka Harbor
TARGET 1873 - Tatara Machinery Works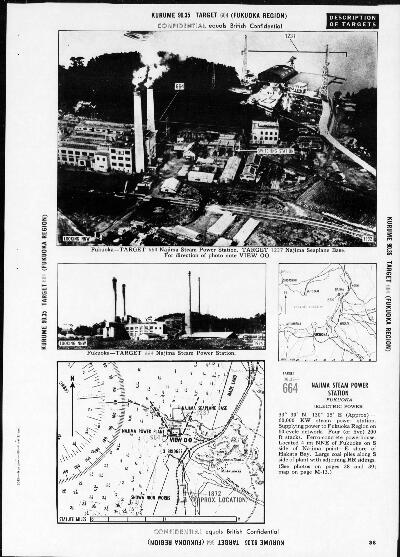 TARGET 664 - Najima Steam Power Station (1932, 1925)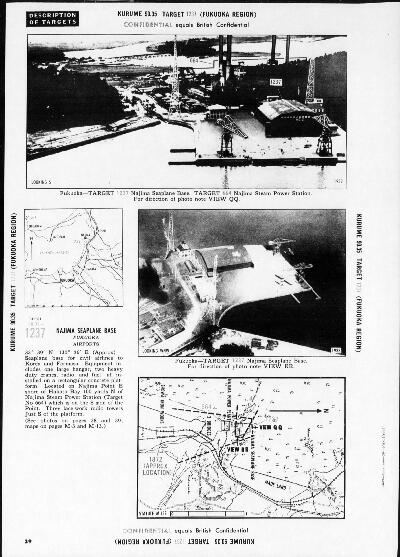 TARGET 1237 - Najima Seaplane Base (1932, 1933)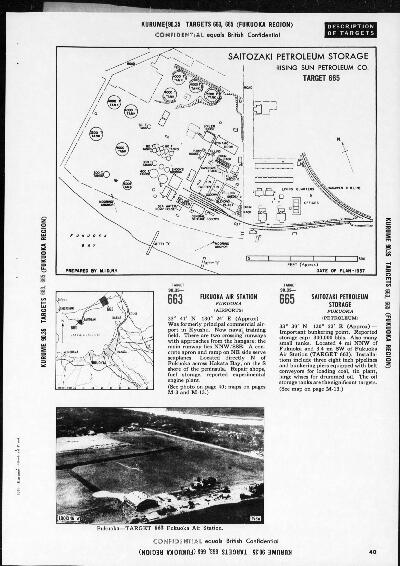 TARGET 663 - Fukuoka Air Station (1936)
TARGET 665 - Saitozaki Petroleum Storage

---
Outlying Targets
Kurume Area, No. 60-35
Index of Targets, By Number, Classification and Name
Summary and Evaluation of Outlying Targets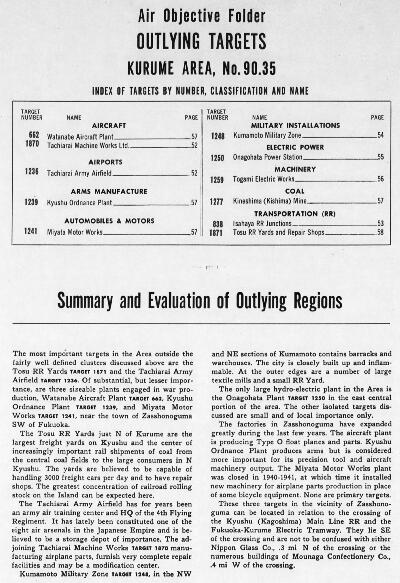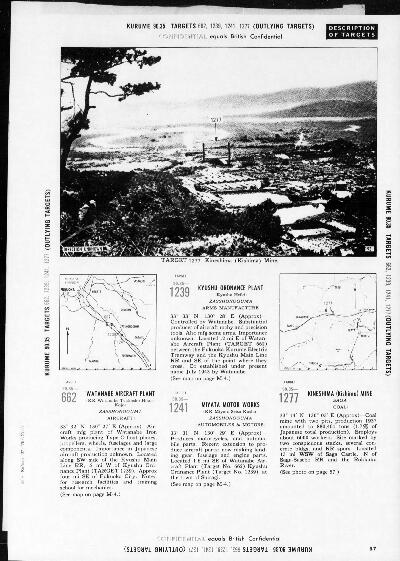 TARGET 662 - Watanabe Aircraft Plant (Zasshonokuma)
TARGET 1239 - Kyushu Ordnance Plant
TARGET 1241 - Miyata Motor Works
TARGET 1277 - Kineshima (Kishima) Mine (Saga, 193?)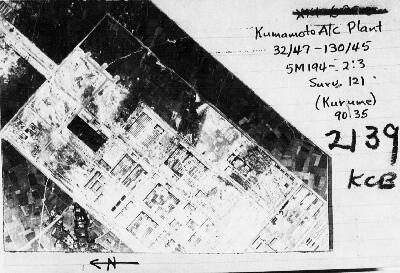 Kumamoto Aircraft Plant (Kengun)
---
---
JOINT TARGET GROUP
Objective Area 90:35 - Kurume (Japan)
June 20, 1945
Japan Target Groups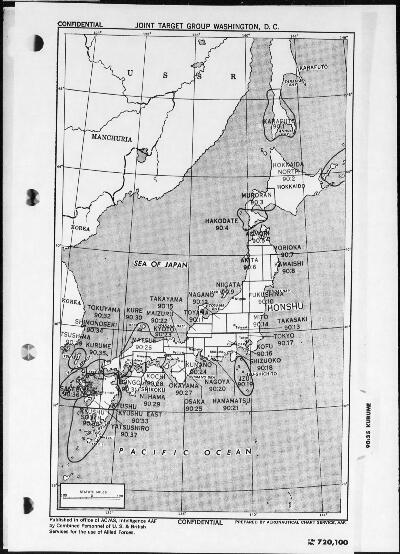 Airframe and Airframe Components Production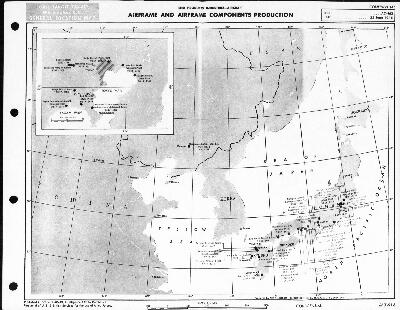 Click here for detail area of Kyushu targets only
Depots, Overhaul, Research & Accessory Production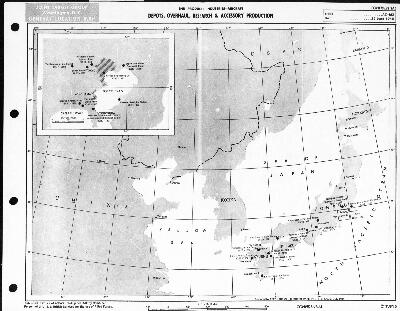 Click here for detail area of Kyushu targets only
AIR TARGET INDEX
Objective Area 90:35 - Kurume (Japan)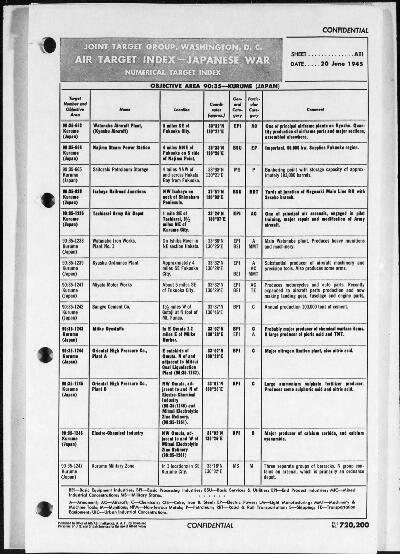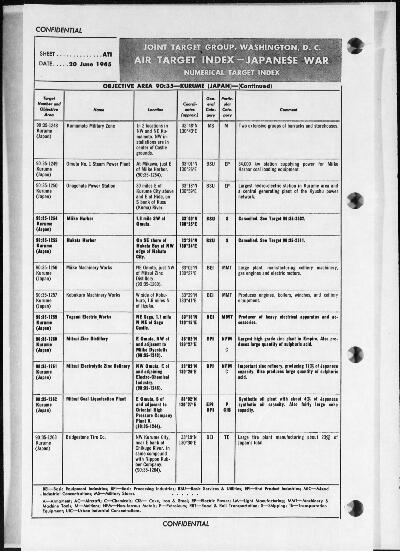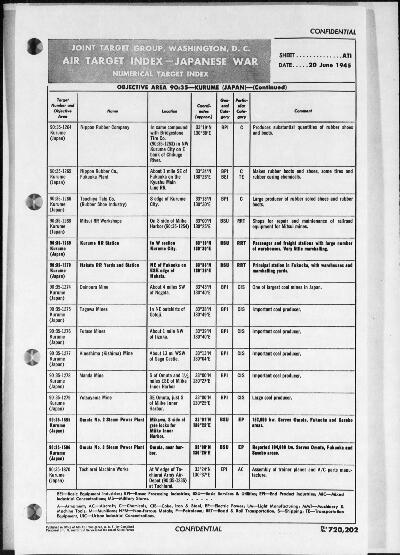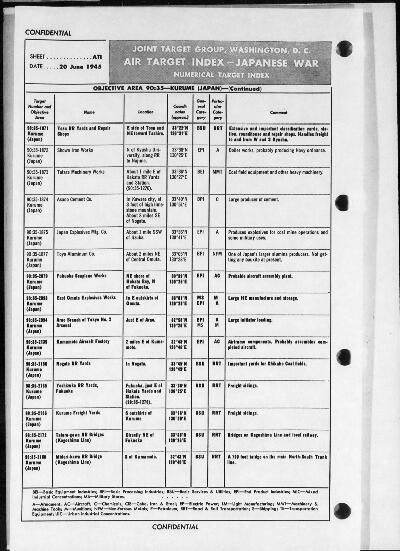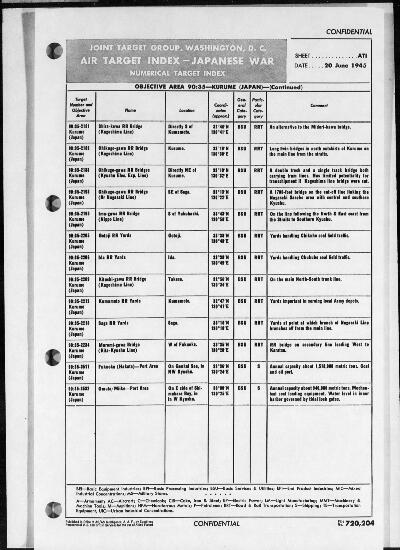 Watanabe Aircraft Plant (Kyushu Aircraft Co.),
Zasshonokuma (June 18, 1944)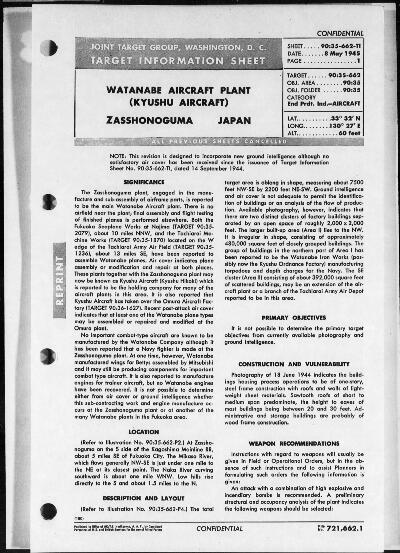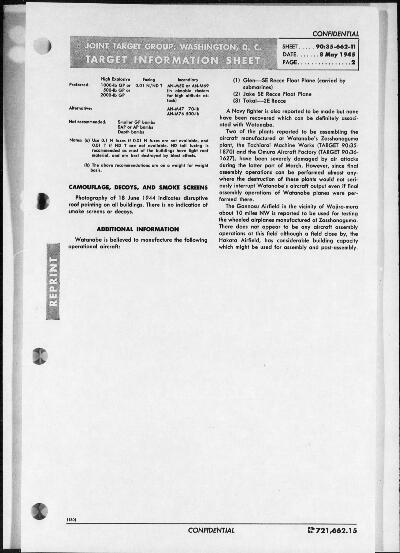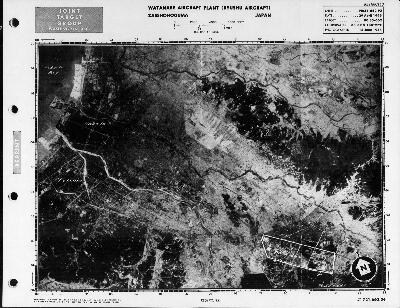 Hakata Railroad Yards and Station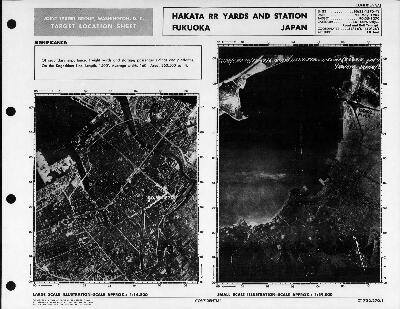 Fukuoka Seaplane Works
(December 30, 1944)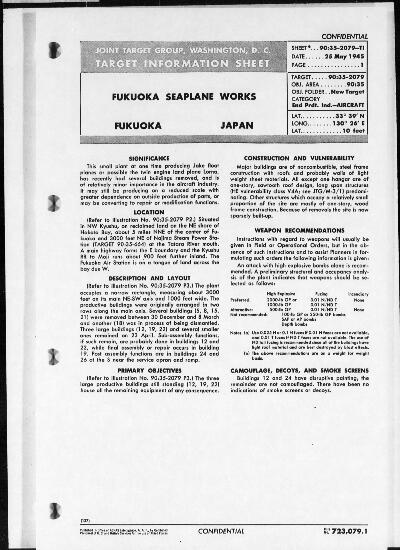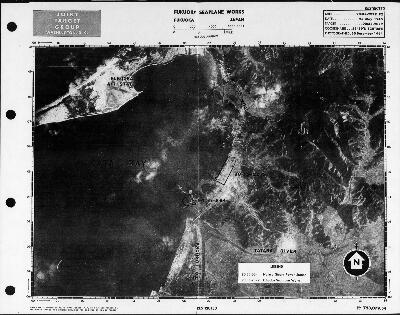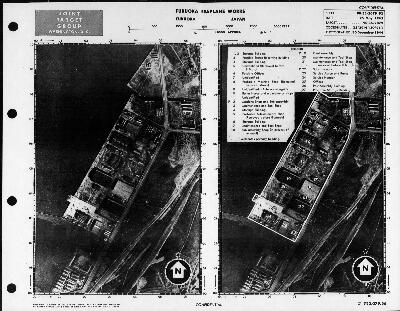 Najima Seaplane Base Report (Feb. 10, 1945)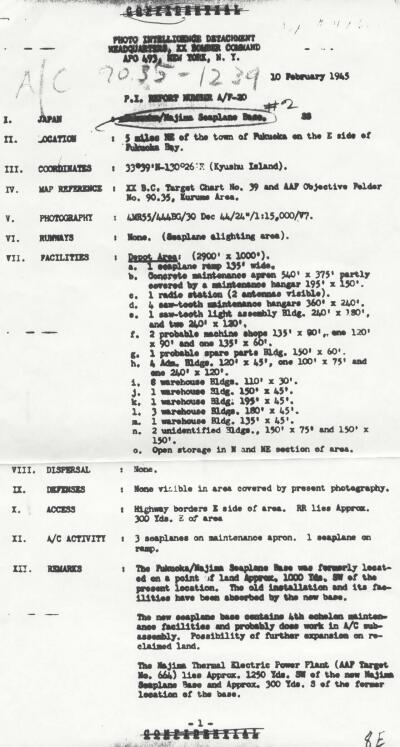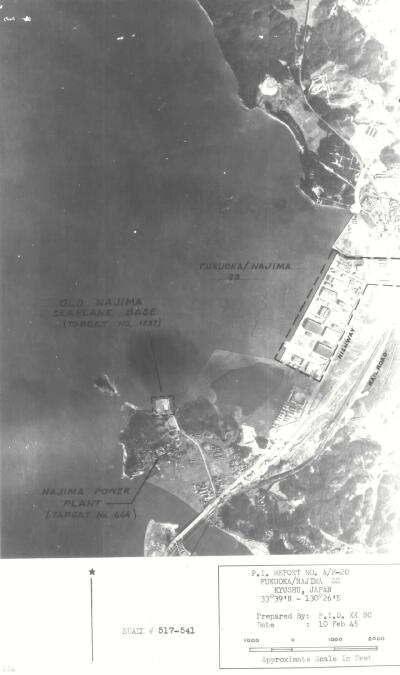 Yoshizuka Railroad Yards
(June 18, 1944)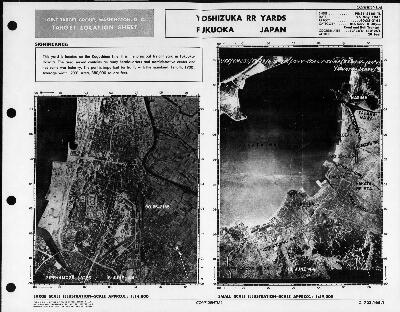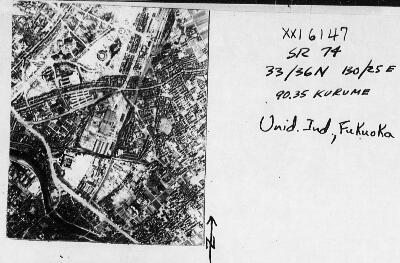 Muromigawa Railroad Bridge
(March 29, 1945)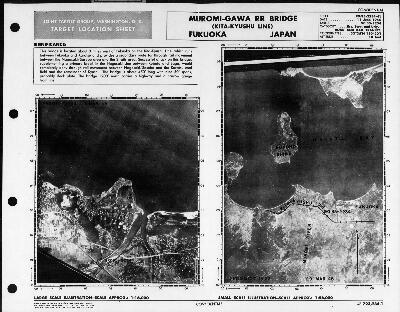 Hakata Harbor Target Report (May 9, 1945)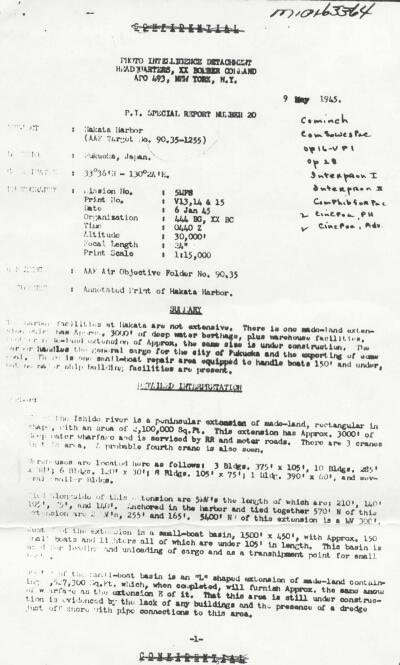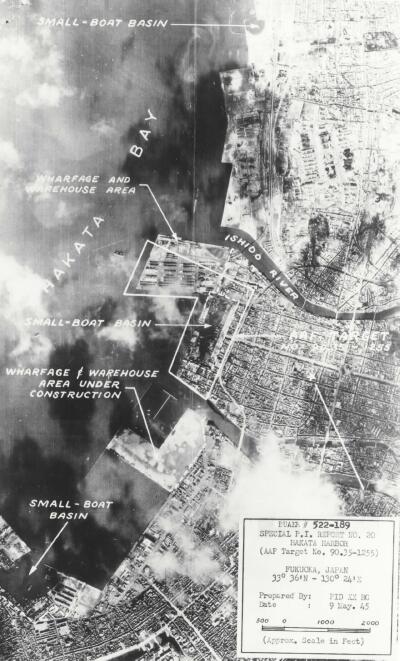 ---
Current Status of
Aircraft Targets in Japan
June 30, 1945