Nagoya #4-B IRUKA
(ISHIHARA SANGYO)
Ishihara Industry Company
Mie-ken, Minamimuro-gun, Iruka-mura (current Kiwa-cho), ITAYA

Timeline:
25 Jun 1944: Established as OSAKA POW CAMP No. 16 Branch Camp. Prior camp of POWs unknown.
6 Apr 1945: Jurisdictional control transferred to NAGOYA POW CAMP 4-B
Sep 1945: Rescue effected
---

300 British POWs arrived from Thai-Burma Railway. 284 POWs (British) were rescued at the end of the war. 16 men died in this camp. ONLY BRITISH at this camp.

---
Per Toru Fukubayashi:
"Mr. Yamashita, who was the commander of Iruka Branch Camp (Nagoya No.4) in Mie Prefecture, told me in 1998 that ideas about how to kill the POWs had been discussed among the principal members of the branch camp."
Slave Labor:
Chemical manufacturing?

Hell Ship:
POWS arrived on the Singapore Maru. First location unknown.



British Roster:


Includes 284 rescued
British Deceased: 16 men
Original British roster (PDF)

---

Excel Spreadsheet- (95kb) contains additonal information including home address, DOB, etc.

---



Photos:

(courtesy of Terry Smyth)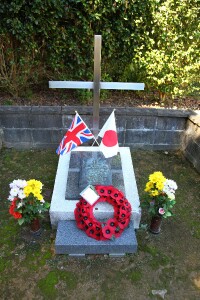 Memorial site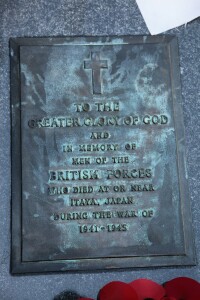 Memorial plaque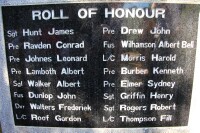 British deaths
(Caution: Many misspellings; see accurate roster of deceased above)