Fukuoka 22-B
(SUMITOMO KOGYO TADAKUMA TANKO)
Location:
FUKUOKA-ken, KAHO-gun, HONAMI-mura, TADAKUMA (MAP)
Time Line:
15 Jan 1945: Established as Fukuoka #22
22 Feb 1945: first of 34 survivors of Oruoku Maru arrive
25 April 1945: 29 men depart for Mukden; all Americans
Sep 1945: Rescue effected

Peart Diary:
Excellent 62-page narrative of trip from Bilibid on the Oryoku Maru/Brazil Maru to Fuk-22 then transfer to Mukden (click on link in right column)
---

Photograph Links- Images obtained by Wes Injerd- see his camp chart for Fukuoka #22
Go to Fukuoka #22 and click on his pictures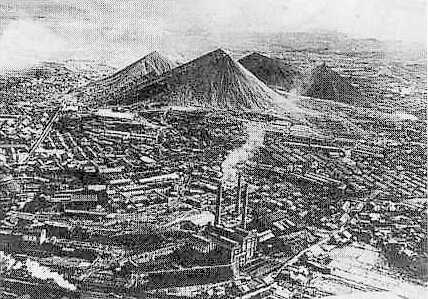 Gibbs Report
Detailed summary of camp history and conditions

Rosters
Australians - source Neil MacNeil; many known to have come from Osaka #5 Dispatch Camp (Kawasaki) in May 1945 after Kawasaki ship yards destroyed.

British: (3 only) per Wes Injerd
Orme,W.,Sgt.,Staffordshire
Saul,C.,Sgt.,
Whitfield,J.,Pte.,Lancashire

Americans:
195 Yanks

Dutch:
Others- pending
Notes:
Also known as Honami or Iizusuki: 267 POWs opened 15th January 1945, 114 Australians, 32 USA, 120 British, 1 Dutch another list says 302 Internees. Most of the Americans were sent here from Yodogawa.
Known Deaths:
Harry Ashford, 2/2nd Pioneers, died 21 Jan1945
W.R. Pople, 2/2nd Pioneers, died 20 May 1945
Allan Ross Lloyd Hawke, HMAS Perth, died 19 Jan 1945
Soey Seng Oen, 6201-D, Dutch, died 1 Sep 45

Link to Death List per Japanese records- prepared by POW Research Network of Japan.
---