Hong Kong Veterans Commemorative Assocation - books on Allied POWs
References Containing Information about Prisoners of War of the Japanese in World War II - ADBC site
Books in Japanese - POW Research Network Japan (English website)
Books about Internment Camps In Asia During WWII - Books about civilian internees and camps
Recommended Reading - Linda Dahl's website
Hall's Manila Bibliography (PDF) - great collection of over 500 titles (courtesy of Roderick Hall, one of the authors of Manila Memories; see also the Philippine Scouts website for this and other book updates)
From Fukuoka Camp #1 website:

---







Research by Dwight Rider:

Hog Wild-1945: The True Story of How the Soviets Stole and Reverse-Engineered the American B-29 Bomber

Rider was a fellow researcher at Mansell.com. In this published work, he puts to rest many a myth, mystery and conspiracy tale in his extensive study into the last B-29 casualty of WWII, the Hog Wild, and the legend surrounding that POW relief supply flight. This well-documented book is a definite read (or rather, intense study) for anyone interested in a basic background history on B-29 strategic bombing, POWs of the Japanese and their camps in Korea, details about what was really going on with Japan's A-bomb research, and the Russian plot to get their hands on a B-29 in order to build their own.

Tsetusuo Wakabayashi Revealed

A very enlightening supplement to the above story, giving background history on the rumors regarding Japan's atomic bomb test in August 1945.


Japan's Biological and Chemical Weapons Programs; War Crimes and Atrocities: Who's Who, What's What and Where's Where – 1928-1945


Ever-expanding work started by Rider on everything you ever wanted to know (and more!) about Japanese bio-chem-weapon research, including Unit 731 and its affiliates.

Burn before Reading: The Japanese Atomic Bomb Program, the Battles of the Chosin Reservoir, and the Cave at Koto-ri




Intelligence analyst Rider gives his readers an eye-opening story about a mystery that lies within a cave in North Korea, and the struggles that many in intelligence work face.

The Japanese Wartime Atomic Energy and Weapons Research Program – Seishin (Chongjin), Northern Korea. 1938 - 1984

The Kuroda Papers: Translation and Commentary

---

The Best Books on WWII History?

Some thoughts by Dwight Rider on the recent publication of Richard Frank's

Tower of Skulls

, said to be "one of the six best books in English about World War II":

Here is a list of what I consider the best:

The Second World War by Winston Churchill
The Rise and Fall of the Third Reich by William Shirer
Hiroshima by John Hersey
Unbroken by Laura Hillenbrand
With the Old Breed by E. B. Sledge
Guadalcanal Diary by Richard Tregaskis
The Longest Day by Cornelius Ryan


Though I have read all of them, none is my favorite. There are far too many aspects of the war for anyone to address all of them, other than in passing, in just one book.

In

the Pacific

, John Costello wrote a lot (

The Pacific War: 1941-1945

), and not very well, I say. How he got by with some of the mistakes he makes in his book, I will never know. I have, I think a copy of all his books for reference, but they are not my first choice.

Gavan Daws (

Prisoners of the Japanese: POWs of World War II in the Pacific

) sems to stand high on

POW's held by Japan

, but he also had his own agendas in writing the book. There are some very good POW memoirs and memoirs of Bataan that should not be overlooked. There are also several must-have books on

codebreaking

.

I myself do not think you could become much of an expert on any single aspect of the war just by reading six books. You might become an expert on just one battle by reading six books on that subject, but not the entire war.

I have hundreds, thousands(?) of books, and I am learning a heck of a lot through

Tower of Skulls

. He brings a sort of pro-and-con argument to everything. I nearly worship "Vinegar Joe" Stillwell, and I know he had his faults, but I learned a few things that most have only glossed over. I would not call it the best book I have ever read, but like the most recent works on the Battle of Midway, he is clearing away a lot of the clouds. My biggest issue with

Tower of Skulls

is that I thought it was 750 pages long, but it ends at about page 571 with the surrender of Wainwright on Corregidor. I was left wanting more. Hard to say if it is the "best," but I was unhappy when I finished the book. I was and remain eager to see the next volume.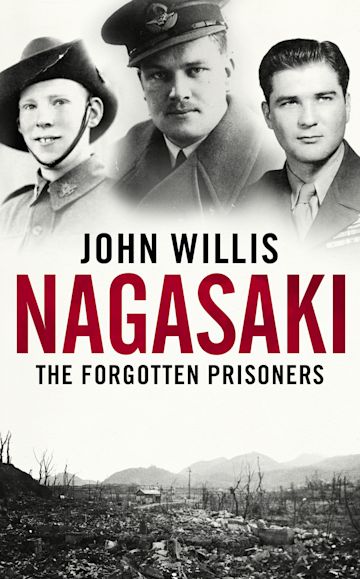 Nagasaki: The Forgotten Prisoners by John Willis
This is a story of resilience, comradeship, and hope. Using unpublished and rarely seen notes, interviews and memoirs, this unique book weaves together a powerful chorus of voices to paint a vivid picture of endurance and survival against terrifying odds.

Lost Women of Rabaul by Rod Miller
Very well-documented research on the 18 Australian nurses who were captured when the Imperial Japanese invaded Rabaul and then were sent to mainland Japan. Much vital info on the civilian camps where they were interned - Bund Hotel, Yokohama Rowing Club, and Totsuka. Includes stories and photos of Etta Jones, "the first American woman to be taken prisoner on American soil by a foreign invading force since 1812."

Corsair Down! - Tales of Rescue and Survival during World War II by Martin Irons
Contains firsthand accounts from surviving pilots and tales of many of the great WWII Corsair aces, ncluding stories of POWs, e.g. Major Gregory "Pappy" Boyington, who were held in Japanese camps Ofuna, Omori and Niigata.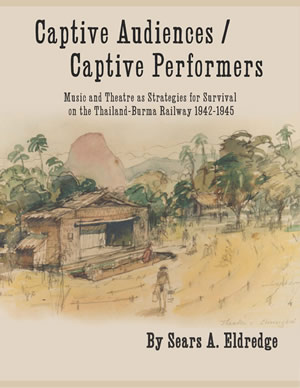 Captive Audiences/Captive Performers: Music and Theatre as Strategies for Survival on the Thailand-Burma Railway 1942-1945 by Sears A. Eldredge
The story of how music and theatre helped the 61,000 POWs (sent to SE Asia camps) survive their ordeal. Downloadable e-book. See also

Rice and Shine: Unpublished Treasures from the FEPOW Concert Party Archive

.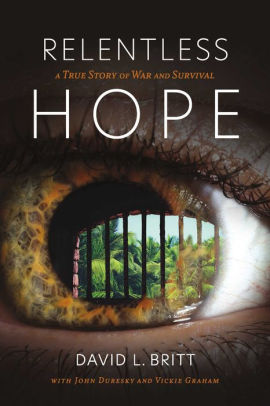 Relentless Hope: A True Story of War and Survival by David L. Britt
"The book covers the life of Chester Britt -- his time growing up in La Crosse, his time at West Point where he graduated in 1940, his combat in the Philippines beginning right after Pearl Harbor was attacked... and then on Bataan, his ordeal of the Bataan Death March, his 3-1/2 years as a POW of the Japanese, and then his life after the war... until his early death in 1953 due to health issues from his time as a POW. We are supporting the SPECIAL OPERATIONS WARRIOR FOUNDATION with proceeds from our book."
Future website: http://www.honormediallc.com/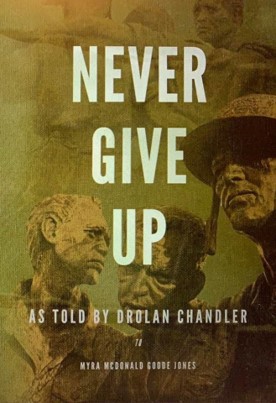 Never Give Up

by Myra Jones
"Drolan Chandler's personal story, as told to his niece, Myra Jones, of his combat and prisoner of war experiences during World War II in the Pacific Theater. 376-page book contains 200+ photographs of POW camps, etc., and eighteen maps. Available also as e-book. Use coupon code 9VPUZ8 to obtain a $2.99 discount."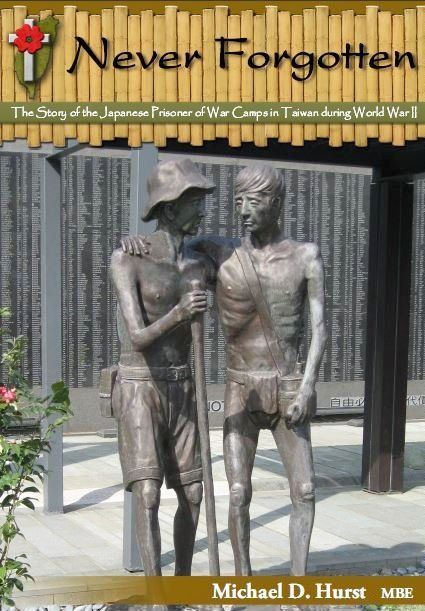 Never Forgotten... The story of the Japanese Prisoner of War Camps in Taiwan during World War II

by Michael Hurst
"The story of the Japanese prisoner of war camps on the island of Taiwan (Formosa) in the Second World War... the only book ever written that provides the complete story of all the Taiwan camps and the men who were interned in them." This is THE book, an encyclopedia of information on Allied POWs who were in each of the Taiwan camps, and the hellships that transported them to camps elsewhere in Asia.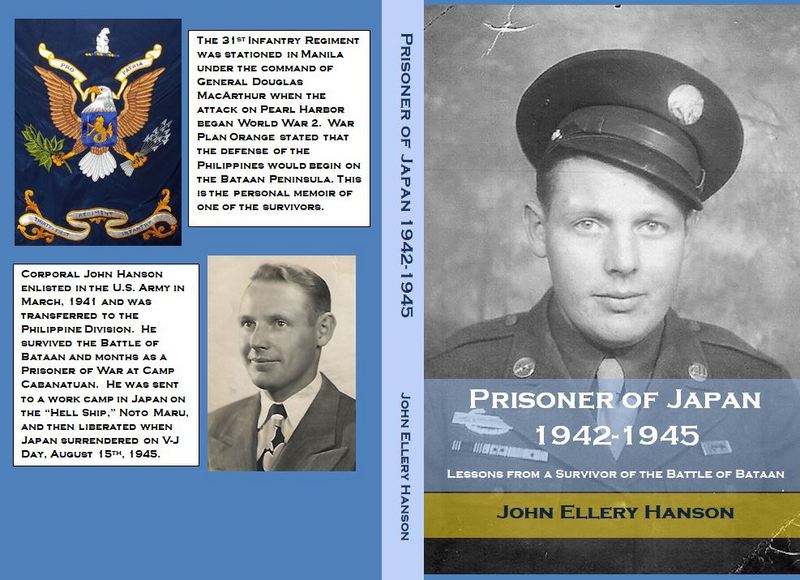 Prisoner of Japan, 1942 to 1945: Lessons from a Survivor of the Battle of Bataan

by John Hanson
Hanson was liberated at Nagoya POW Camp #6.
(Click on image for full resolution)
The Edge of Terror: The Heroic Story of American Families Trapped in the Japanese-occupied Philippines

by Scott Walker
"Story of brave American civilians on Panay during WWII. Drawing on diaries, memoirs, family interviews, and military archives, Walker describes daily life during the occupation and the danger these Americans faced in their efforts to serve both God and country."
Valley of the Shadow: An Account of American POWs of the Japanese

by Whitney H. Galbraith
"A historical narrative of Colonel Nicoll F. "Nick" Galbraith, U.S. Army, GSC, describing his three-and-a-half years as a prisoner of the Japanese, from the surrender of Corregidor in May, 1942, until August, 1945, when he and his fellow prisoners were rescued/released from Camp Hoten, in Mukden, Manchuria." Note from author: "Col. Galbraith was Gen. Jonathan M. Wainwright's G-4 Logistics Staff officer during the Fall of the Philippines and surrender of Corregidor. This and several other first person accounts of senior officers of USFIL have recently been published which offer additional insights to American POWs in the Pacific. I have named them in my bibliography."
The Forgotten Squadron: The Story of B Squadron, 3rd The King's Own Hussars, in the Far East 1942-45

by Brian Williams
"My late father-in-law served with the British Army's 3rd Hussars and was captured in Java in 1942. I am writing a history of what happened to his unit after capture."
Bataan Survivor: A POW's Account of Japanese Captivity in World War II

by David L. Hardee; edited by Frank A. Blazich Jr. (2017)
"Personal memoir of Colonel David L. Hardee, first drafted at sea from April-May 1945 following his liberation from Japanese captivity... a thorough treatment of his time in the Philippines... carefully edited, illustrated and annotated to unlock the true depths of Hardee's experience as a soldier, prisoner, and liberated survivor of the Pacific War."
Heroic Survivor: An Incredible Story of Survival in the World War II Pacific Theater

by Captain Lowell E. Pursell USAF (Retired)
"We are letting you know that my father's book is now published as an Ebook. This is his story as he wrote it upon his return to the US in 1945. What we did was to write around his story putting together pictures and family memories. I am glad that after 71 years it is finally out as the book he wanted it to be and is no longer sitting in my basement. It is a true piece of the American history of WWII in the Pacific theater and the experiences of our POWs." --Virginia Pursell-Meyer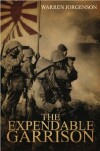 The Expendable Garrison by Warren Jorgenson (Tate Pub. 2015) - Good biography covering this Marine's time in the Midwest US, Shanghai, Corregidor and Hanawa.

Deadline: Captain Charlie's Bataan Diary

by Charles Underwood (2013)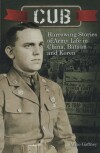 CUB: Harrowing Stories of Army Life in China, Bataan and Korea

by Mike Gaffney (2014)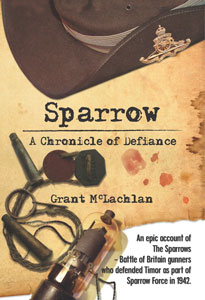 Sparrow - A Chronicle of Defiance: An epic account of The Sparrows - Battle of Britain gunners who defended Timor in 1942 as part of Sparrow Force

by Grant McLeod McLachlan (2012) - Impressive and well-researched work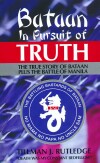 Bataan: In Pursuit of Truth - The True Story of Bataan, Plus: The Battle of Manila

by Tillman J. Rutledge (2014)



My Japanese Pow Diary Story

by Tillman J. Rutledge (1997)
The Emperor's Guest

by John Fletcher-Cooke (2013) - New edition of a 1971 book, very well written, reading like a historical novel but no fiction at all here. The author, who was a British officer in the RAF and captured in Java, gets right into his story of being a POW -- first at Boei Glodok, Batavia, West Java, then at Innoshima (Hiroshima #5), Zentsuji (Hiroshima #1), and Miyata (Fukuoka #9), Japan, where he was liberated. Great detail. He was a Member of Parliament for two years from 1964. In 1969, he went back to Japan for a visit to Zentsuji, the camp then a high school.
The Jungle Journal: Prisoners of the Japanese in Java 1942-1945

by Frank and Ronald Williams (2013) - Story of a young Royal Artillery officer, Lieutenant Ronald Williams, who was held as a prisoner of war in the Japanese-occupied Dutch East Indies from 1942–45, a true account of the alternate horror and banality of daily life, and the humor that helped the men survive the beatings, deprivation, and death of comrades. Told through the diary and papers of Williams and others,

The Jungle Journal

includes many cartoons and poems produced by the prisoners, as well as extracts from the original Jungle Journal (a newspaper created by the men under the noses of their guards), describing the survival of hope even in desperate straits, a testament to those men whose courage and fortitude were tested to the limit under the tropical sun.
Scattered Under The Rising Sun: The Gordon Highlanders in the Far East 1941-1945

by Stewart Mitchell (2013) - Detailed work on the history and movements of a whole unit, the Gordon Highlanders 2nd Battalion, with many individual stories by the men themselves. In the Appendix is a list of every Gordon Highlander who was in the 2nd Battalion and in Singapore in 1941, over 1000 men, 700 of which include their photographs. Mitchell is a volunteer researcher at the Gordon Highlanders Museum. See additional news article, "New book records experiences of Gordon Highlander POWs."
Building for War - The Epic Saga of the Civilian Contractors and Marines of Wake Island in WWII

by Bonita Gilbert (2012) - A thorough background history of Wake Island and the 1,145 civilian contractors who assisted the Marines in defending Wake Island at the very outset of the Pacific War, and what happened to those amazing men as captives of the Japanese. Remember Pearl Harbor, Remember Gallant Wake!
Ed & Ivet: The True Story of a World War II POW Romance

by William Bacon (2010) - "War, like hurricanes, can also leave new beginnings in its wake," writes William Bacon, weaving a fascinating story of beauty from ashes. His father, Ed, was a civilian worker with the CPNAB on Guam, captured by the Japanese at the outbreak of WWII, and sent to several camps in Kobe. It was while imprisoned there that he met Ivet, the daughter of Turkish civilians, who would often pass by the camp, from which sparked a lasting romance. A very well-written and movie-worthy read.
A Child in the Midst of Battle

by Evelyn Berg Empie and Stephen H. Mette - An amazing story of how non-interned civilians survived WWII in Manila, as told by a young girl who was there with her family. Here is a book that should be in every school library.
The Barbed-Wire University: The Real Lives of Prisoners of War in the Second World War

by Midge Gillies - Stories based on the experiences of POWs, what they really did and learned in camps, and how they survived the brutalities and horrors, in both Europe and the Far East.
In Good Hands: The life of Dr Sam Stening, POW

by Dr. Ian Pfennigwerth - "The remarkable story of Sam Stening – Royal Australian Navy doctor – who, as a prisoner of the Japanese, saved the lives of countless Allied servicemen... working with other American medical personnel striving to cut the POW death toll in three camps in Kyushu, including the dangerous shipyard on Kouyagi Island in Nagasaki."
Rising from the Shadow of the Sun: A Story of Love, Survival and Joy by Ronny Herman de Jong - Fascinating story based on the diary of the author's mother, Jeannette Herman-Louwerse, and the author's autobiography telling about her life as a child in the Dutch East Indies prior to WWII, during the war while at a prisoner camp with her family, and her struggles and joys afterwards.
Survivor: An American soldier's heartfelt story of intense fighting, surrender, and survival from Bataan to Nagasaki by Francisco L. Lovato - Biography of Master Sgt. Frank Lovato, captured on Bataan and spent time at O'Donnell, Omuta #17 and Fukuoka #1.
A Brother's Hero by Edward Malikowski - Very informative self-published work on the author's brother, Francis W. Malikowski, who was with the 20th Air Base Squadron at Nichols Field in the Philippines, captured on Bataan, and imprisoned in several camps to end up at Hiroshima camp #4 (Mukaishima). Copies are available for purchase from the author at 1342 Glen Echo Rd., West Chester, PA 19380.
Unbroken: A World War II Story of Survival, Resilience, and Redemption by Laura Hillenbrand - A MUST READ! Amazing story of Louis Zamperini, former Olympic runner, who was captured by the Japanese after his B-24 crashed in the Pacific and endured 2 years of abuse as his captors tried to break his will and use him for propaganda purposes. Don't forget to read the original story Zamperini wrote in 1956, which has been updated in this 2011 (2003) book,

Devil at My Heels: A Heroic Olympian's Astonishing Story of Survival as a Japanese POW in World War II

.
"I'm Praying Hard for You," Love Letters to a Death Camp: The World War II Ordeal of Bill and Jo Brenner by Linda McCaffery - Story of William Brenner, an Army doctor taken prisoner by the Japanese in the Philippines and eventually shipped to mainland Japan, to spend time at Fukuoka camps #6-D (Tanoura) and #25-B (Omuta).Very interesting history of related WWII events.
We Volunteered by Timothy C. Ruse - A biography of Carl Ruse, survivor of the Bataan Death March, and POW at Camp O'Donnell, Cabanatuan, Davao Penal Colony, and Nagoya #5 Yokkaichi.
Ghosts of Canopus: The War Diary of a Lucky Old Lady by Everett Perry - Details the history WWII's USS Canopus (AS 9) and her crew as prisoners of war of the Japanese. 250 photographs and maps illustrate the journey of this ship and her crew as POWs of Japan. Each step in this heroic ship to prisoner of war story is fully covered including a roster of the 548 shipmates captured and held as POWs of Japan.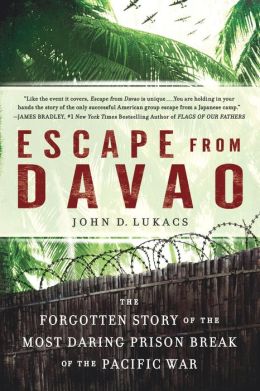 Escape From Davao: The Forgotten Story of the Most Daring Prison Break of the Pacific War by John D. Lukacs - Called by the War Department "the greatest story of the war in the Pacific" in 1944, twelve special men, survivors of the Bataan Death March, Corregidor veterans and two Filipino convicts, broke out of the reportedly escape-proof Davao Penal Colony on Mindanao in April 1943 -- the only large-scale escape from a Japanese prison camp in the Pacific Theater during World War II.
Keep the Men Alive: Australian POW doctors in Japanese captivity by Rosalind Hearder - Story of 106 Australian medical officers who did an amazing job of keeping POWs alive. Good selection of photos, some showing the ingenious devices created to help patients.
A Gordon Highlander if ever I saw one by William Ross Young and John Duff - True account of a young Gordon Highlander's experiences as a Japanese POW in Singapore, the Burma Siam Railway and Mainland Japan.
Bataan Diary: An American Family in WWII, 1941-1945

by Chris Shaefer (2004) - Based on the diary of Lt. Col. Frank Loyd, a very well-written story of Americans who evaded or escaped capture by the Japanese in the Philippines and their activities with Filipino guerrillas. Beautifully interwoven with the diary and correspondence of Loyd's wife at home in the US.
Tjideng Reunion by Boudewyn van Oort - Memoir of Java. In particular, story of South African Volunteers [Not read or reviewed]- See Essay by author
Tears in The Darkness by Michael & Elizabethy M. Norman. Not particularly highly rated by ex POWs. All too many errors.
George McNab by Brian Coutts. British POW rescued at Fukuoka #25.
First Captured, Last Freed - Story of Ed Hale, survivor of the

USS Penguin

sinking on the first day of the war.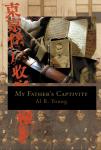 "My Father's Captivity" by Al Young. This book is destined to become the classic POW story. If you want one of the five best books ever written about the POWS, this has to top your list. Beautifully written emotional, factual and the author clearly places you into the mind of a prisoner. If you want to buy just one book to understand the story of the POWs, buy this one book. [August 2009]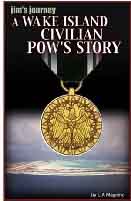 Jim's Journey - A Wake Island Civilian POW's Story by Leilani A. Mahnino; Hellgate Press (2001) Central Point, OR. A detailed and well illustrated story of the civilian cintractors captured on Wake Island, Almost half of these men perished in captivity and close to 200 endured the horrors of the Sasebo POW Camp. This is the single best book about the civilians captured on Wake Island... in fact, highly recommended even for the story of the Marine who almost stopped the Japanese invasion.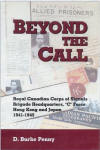 Beyond The Call by D.Burke Penny. The full and detailed story of the 33 Canadian Corps of Signals captured in Hong Kong. Detailed story but with a unique perspective on how the families at home endured during the war. Published by the Hong Kong Veterans Commemorative Assoc.
[August 2009]
"..when men must live" by Kenneth B. and James T. Murphy, I West Publications, 6789 Quail Hill Parkway #715, Irvine CA 92603, published 2009. Memoir of Army Air Corps Tech Sgt James T. Murphy captured on Bataan and eventually rescued at Sendai #6, Hanawa. Extensive description of initial attacks on Nichols Field, Bataan battles and experiences in various POW camps. Exceptionally good detail of the hell ship, Noto Maru. The values instilled in him as a youth allowed him to survive [June 2009].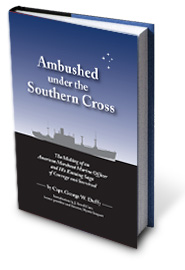 Ambushed Under the Southern Cross: The Making of an American Merchant Marine Officer and His Ensuing Saga of Courage and Survival


This is a fabluously detailed story of Merchant Marine Capt (Ret). George Duffy, captured when his ship, American Leader, was sunk by a German commerce raider. He was transferred to Japanese control and spent time in Java, Singapore and Sumatra. One of the rare books that tells of the experiences on the "Sumatra" Death Railway. Beatuifully written story of his youth, his years of education to become a merchant Marine officer and the years of experience before the war. This book is an absolute "must have" for historians of the Merchant Marine in the early war years.
4000 Bowls of Rice: A Prisoner of War Comes Home
Unjust Enrichment: How Japan's Companies Built Postwar Fortunes Using American Pows
Guests of the Emperor: The Secret History of Japan's Mukden POW Camp
"Linda Goetz Holmes has done it again. As with her seminal work, Unjust Enrichment, that exposed the depth of Japanese industrialists and manufacturing companies' involvement in the pursuit of war profits, she now reveals the truth behind the rumors and horrors of the Mukden prisoner of war camp.
"Like an onion, Holmes peels away the layers of secret horrors, one layer at a time. At last, we see the proof of Japanese medical experiments by the notorious Unit 731 on American prisoners at Mukden, the largest fixed POW camp in the Empire. She carefully documents the use of germ warfare experiments upon the men and the endless brutality and torture of the prisoners by Japanese guards and Japanese nationals. The full story of the four men who sought to escape is told in detail and Holmes traces not just their escape but their capture and the abuse of the remaining POWS in revenge for the 'loss of face' by the guards.
"Holmes spares no one in telling the truth about the Mukden camp, including the utter incompetence of most American officers, especially the ranking officer, Major Stanley H. Hankins. Few ever cared about the suffering of their subordinates and were willing to steal their food and medicine for their personal use. It is not a story of honor, but truth is rarely pretty.
"A magnificent work of research and narrative that is destined to be the definitive work about the Mukden POW camp." -- Roger Mansell, director, Center For Research Allied POWS Under the Japanese

Operation Plum: The Ill-fated 27th Bombardment Group and the fight for the Western Pacific by Adrian R Martin and Larry W. Stephenson [Review]



The Burma Railroad - The Drawings of Jack Chalker
The sample pages give you an idea of the depth of anguish suffered by the men who slaved for Japan on the infamous railroad. While not reviewed, we have seen numerous example of Jack Chalker's drawings and believe this should be part of any serious POW book collection. (Cover Image)

Deadly December, The Battle of Hong Kong by Ronald C. Parker
A thorough review of the battle for Hong Kong from a Canadian perspective. Parker's father, Major Maurice A. Parker, was Commanding office of D Coy, Royal Rifles of Canada. The Canadian forces in Hong Kong were the Royal Rifles of Canada and the Winnipeg Grenadiers. (Not reviewed)

Remembered: The History of the Commonwealth War Graves Commission by Julie Summers.
Thorough review by British historian Jonathan Moffatt.

If I Get Out Alive, World War II Letters and Diaries of William H. McDougall Jr., by William H. McDougall, Jr, edited by Gary Topping (ISBN 978-0-87480-891-9). University of Utah Press, Salt Lake City, 2007; 336 pp., 6 x 9, 20 black & white photos.

'C' Force Decorations, Medals, Awards and Honours by Vincent Lopata
The book documents the decorations, medals, awards and honours including citations given to soldiers of the Canadian Army that fought at the Battle of Hong Kong, December 1941. Following the battle they became Prisoners of War of the Japanese from January 1942 until August 1945.

The Defining Years of the Dutch East Indies, 1942-1949 - Edited by Jan A. Krancher
Survivors' Accounts of Japanese Invasion and Enslavement of Europeans and the Revolution That Created Free Indonesia by Jan A. Krancher. Published by McFarland. 24 of 60+ interviews selected to present a picture of their internment and story of their efforts to survive, during and after the war. Krancher has done an excellent job, not just describing the horrors of Japanese internment but has researched in depth the long ignored period called "The Bersiap", the time when the Indonesian fought a war of terror against the Dutch. Here again, the terrorist of the Islamic world attacked and slaughtered innocent men, women and children to drive the Dutch from their midst. The parallels to day cannot be ignored. It is not history that repeats itself but human nature. Well done. Credit card orders: Call McFarland's toll free - 800-253-2187 or order through publisher's web site.

Angel of the East Indies: Biography of the Van Dooremolen Family by Dino Fanara
A revelation of events during World War II that have missed the world's conscience... until now. An epic story of faith, romance and a Dutch families struggle to survive their P.O.W. internment during World War II. It is the story of Hendrika and Adolf Van Dooremolen. Comment by Center: Well done. She was interned in Java while he endured the Death Railway and eventual rescue at Fukuoka #21 Nakama POW Camp.

The Sinking of the Lisbon Maru- Britain's Forgotten Wartime Tragedy by Tony Banham
Noted author and historian, Banham has again proven his literary talents. The horrors of the hell ship are seen through the eyes of the survivors. The Japanese hostility towards Europeans motivates their action to murder the prisoners- locking down the hatches and denying them a chance for rescue. A magnificent study of human nature at its best and worse.

1220 Days
The story of US Marine Edmond Babler and his experiences in Japanese Prisoner of War Camps during World War II. self published, Authorhouse, Bloomington IN, 2004. Fairly good narrative of Babler's experiences from capture on Carregidor to labor details at Palawam, McKinley Field, Nielsen Field, Zeblon Field, voyage on the Noto Maru and slave labor at Fukuoka Branch #5 Omine. Major error in description (not witnessed) of the massacre on Palawan. [http://robertcdaniels.com/]

The Colonel of Tamarkan - Philip Toosey and the Bridge on the River Kwai by Julie Summers. Simon & Shuster; See review by noted historian, Jonathan Moffatt.

Angel On My Shoulder by Geoffrey Monument
British soldier captured in Mayaya details his experiences including camps in Taiwan, Tokyo and Sendai #2 (Furukawa - Iwaki Coal Mine)- A simple book and a good read.

I AM ALIVE by Jackson, Charles R. (Edited by B.H. Norton)
Marine captured on Corregidor and rescued at Kamioka.

Triumphs And Tragedies- Corregidor and its aftermath by Baker, Arthur B. (As told to J. Carlile Baker)
Surprisingly well told story of POW taken to AOMI Mine on northern Honshu. Well written story with great detail regarding the Omi (Aomi) Camp... which is rarely discussed.

Books Reviewed and highly recommended:

Captives of the Empire - The Japanese Internment of Allied Civilians in China 1941-1945
Every so often, a book is produced that simply "wraps up" the whole story. Japan interned and mistreated thousands of Allied civilians in the conquered areas of China. With years of research, editing and careful documentation, Dr. Greg P. Leck has produced the finest book ever written about civilian internees in China. Extensively illustrated, Leck has woven a masterpiece of history. Stories of joy, sadness, murder and horror from numerous former inmates creates a silken tapestry of the times. One senses the ordeals and thrumphs in exquisite detail. Includes a complete nominal roll of all internees. If you want one book about the China internee experience, this is an absolute "must have". Expensive but truly worth every penny.



Conduct Under Fire - Four American Doctors and their Fight for Life as Prisoners of the Japanese 1941-1945.
Awarded the 2007 Colby Medal for historical writing. John Glusman, son of a Navy doctor captured on Corregidor, recounts the devotion and friendships of his father's ordeal and those of his three fellow Navy physicians.



From 6-S-7 Jack Leaming's amazing memoir
Shot down on the Marcus Island Raid in early March 1942. Sent to Ofuna, Zentsuji and finally rescued at Toyama



Girochio, A GI's story of Bataan and Beyond
One of the very best POW books ever written. A Must have for any student of the POW experience; definitely one of the five best. The story of John Poncios' experiences from Bataan to Hirohata. [Our FULL Review] Extremely well written (Amazon link).



Proof Through the Night: A B-29 Pilot Captive in Japan (As told by Ernest Pickett)
Story of B-29 airman shot down on first air raid over Japan when Yawata was bombed by B-29s out of China [Our Review]

Long Night's Journey into Day: Prisoners of War in Hong Kong and Japan, 1941-1945 by Charles Roland (2001)
Excellent recap of the defense of Hong Kong and the experiences of the POWS, a great deal centered upon their health. Outstanding discussion of the various Jap hospitals, Sendai #2 and Nagasaki camps. Massacres in Hong Kong well described along with civilian experiences. Excellent descriptions but even better discussions relating the Japanese treatment of POWs and their concepts of Bushido vis a vis prisoners. Best possible book to understand the fanatic devotion to Japan and the Emperor. Scary parallels to today's Moslem terrorists.
---

Wartime Trilogy
A combined set of three outstanding books. Ray Parkin's "Out of the Smoke", "Into the Smother", and, "The Sword and the Blossom". Recounts his experiences on the HMS Perth (sunk), the Death Railway and eventual slavery in the Ohama Mines (Hiroshima #9).
Each book, alone, is a literary masterpiece of Australian military POW experiences but together, a legacy that will last for centuries. If you had but one book to keep about the POW's ordeal, this is the single best. See FULL REVIEW
---

Notify Alec Rattray
A young Scottish officer, Captain Atholl Duncan, maintained a detailed diary and, along with letters and notes written before and during the war, author Meg Parkes recreates a stunning portrayal of his life before and after the surrender on Java. If read only for the experiences, maps and illustrations while captive on Java, the book is worth every cent. Interspersed with copies of actual letters, diary entries, photographs and maps, Parkes paints a lavish portrait that reflects the experiences of hundreds. First of two books leads the reader from Java, via hell ships to Hokkaido and thence to Zentsuji. The good news? The sequel, '...A.A. Duncan is OK', which covers the years 1944-1946 is now available. Plan to purchase the set.



Not The Slightest Chance [Cover]
The Defense of Hong Kong, 1941 by Tony Banham. An absolute must have reference book for anyone who want to know what happened in the battle for Hong Kong. Banham accounts for almost every econd of battle and every man who fought. Like the "Unsung Heroes of the RAF", Banham's book is the single best summation of this almost forgotten battle. A linked web site give the disposition of every single soldier and almost every civilian iincluding the internee camps. If ever an author deserves an OBE from Queen Elizabeth II, Banham merits two. Highly priced but still worthwhile.



Forgotten War Forgiven Guilt [Cover Picture]
The story of MacArthur's often overlooked 13th Air Force. In fact, we know of no other book on the subject. Author David Witts flew over 50 missions to rescue downed fliers, secret runs deep into enemy territory, and searches for enemy ships. The facts are indisputable as he retained the rescue squadron's entire action logs for the campaign. Witts's plane was the PBY that flew behind the Japanese lines to rescue the Palawan survivors who made it to the coast of China. His "second hand" account of the massacre paints a vivid picture. An unusual page turner even though not specific to individual POW experiences. A brilliant contribution to history.
Exerpt from another review:
"This book is wonderful beyond description !!! It captivates so much that deserves to be said and circulated .... is so well written that I am spellbound by it's magical coverage. While reading and trying to memorize - I couldn't help but imagine my being able to get your permission (attributing your book as the source of some classic excerpts) to use them in future speeches to a variety of audiences!"

---

Unsung Heroes of the RAF - [Detailed Review by Center for Research]
Prisoners of the Far East. An absolute must have reference book for anyone seeking information on the RAF POWS. Gives name, rank, etc. plus what happened to almost every man or group of men as they were transported for slavery. The authors have contributed the definitive accounting that will forever serve history. They have done what the British government failed to do, account for their men in the Far East. See also the RAF in SE Asia.

---

The Secret Camera: A Marine's Story: Four Years as a POW

by Terence S. Kirk
One of the two best books ever written about the China Marines and slave labor in Tobata (camp site). Contains the only pictures ever taken inside a Japanese POW camp by a POW during the war. Photos reveal the deliberate starvation of the men.
---