Short History:


9 June 1942: First used as a POW work camp with the arrival of 151 men transferred from Zentsuji. These were Marine and Navy enlisted men captured on Guam. Senior ranking man was CBM Phillip Earl Saunders from Piti Yard, YP-16. [Official records misspell his name as "Sanders."]
18 Oct 1942: 80 men sent to Hirohata. Remainer sent to Chikko. POW camp reopens as a POW hospital with new staff.
8 April 1944: Dr Fred Berley arrives and assumes command with new staff. Dr. Jackson and other British medics sent to other camps.


NOTE:

Per Japan POW Network researcher:


Before Ichioka Ward was opened on October 18, 1942, the POW patients were sent to Osaka Military Hospital Kanaoka Branch at Sakai City. The Headquarter of this hospital was located at Osaka and the Branch was at Sakai (Japanese

blog and photos here

).


Aerial (Sept. 1948; courtesy of Japan Map Archives)
Aerial view (taken after surrender)

Rosters:


Partial roster of those known to have perished here after transfer from Umeda POW Camp and the Yodogawa Camp hospital. We have roster (not digitized yet- care to volunteer?) of those in hospital on day of Japan's surrender, 15 Aug 1945.
---

Comments by Staff Medic:
Brief overview by British medic Wallace Hastings

Lial Colbert Statement (British POW)

Ritsma Report on Ichioka Hospital, with sketch

S1c Paul Edward Perry
USS Canopus, [AS-9], Captured on Corregidor, sent to Bilibid, transported to Japan on the Nagato Maru and interned at Yodogawa POW Camp in Osaka. Perry was caught trading with civilians, presumably for food, and savagely beaten by the guards. He was sent to the "Stadium", (Itchioka Hospital) where he died 9 days later February 19, 1943 as a directy result of the beating.
Link to Perry Family Page and the story of the USS Canopus
[link missing? use cached version]

Ave atque vale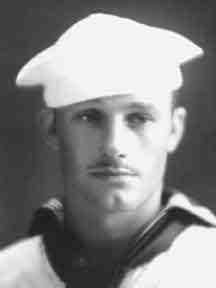 S1c Paul E. Perry
James Henry Cooke
Buried at Lake View Cemetery, Burlington, Vermont. The inscription reads:



James Henry Cooke
1st Lt., U.S. Army Air Force
Meteorologist
Born June 17, 1918
Died in Itchioka Prison Hospital
Osaka, Japan, June 18, 1943
At Rest in Manilla II
Philippine Islands



Elsewhere on the stone are the names of his parents, Harrison Aldrich Cooke and Mary Cole Tanner. Lt. Cooke's father was in the newspaper business in Burlington, Vermont.


Information courtesy of Tom Little